BRENDAN POWELL
Please FOLLOW Brendan on TWITTER @brendanp1995
My latest 'RISING STAR' jockey interview sees me talk to Brendan Powell who seems to have been around for a while now but is still very much a name for the future still only aged 21. Son of a Grand National winning jockey, Brendan (pictured below) 'Senior' of course who won aboard Rhyme 'n' Reason in 1988, it was always likely that Brendan 'Junior' would follow in his father's footsteps
September 2016
Date and Place of Birth
26 January 1995 in Swindon
Who inspired you to get into racing and when did you first realise you wanted to be a jockey
Probably my parents, dad was a top NH jockey and mum rode as an amateur so it was what I was brought up around growing up
What are your strengths and weaknesses
I like to think I can get keen horses to relax and get horses jumping well and into a rhythm but it helps when they are well schooled at home too!
I probably should study form a bit more and I can definitely get stronger but hopefully that will all come with age and I maybe need to get a bit more excited in post race interviews, some people say I'm pretty boring on the telly!
Who are your jockey idols you look up to or maybe based yourself on
I wouldn't say I had just one idol, I love watching Paul Carberry, Ruby Walsh and most of the other top jockeys riding at the top of their game. Richard Johnson and AP McCoy are not just great jockeys but gentlemen in the weighing room too so they are great idols to have also
When was your first ride & winner and where and how many winners so far approximately
My first ride was a few days after my 16th birthday in January 2011 I think. It was an amateur flat race round Lingfield and I finished 2nd. My first winner was another amateur flat race around Southwell a few days later. I've had about 195 winners altogether flat and jump
Which would you regard as your biggest win
I think my biggest win has to be my first Cheltenham Festival winner on GOLDEN CHIEFTAIN, it was a magical day
Favourite racecourse
I love Exeter, Newbury and Chepstow, big galloping tracks and very fair. I've also had quite a few winners at Wincanton. I'm not a massive fan of Fakenham, they put on great prize money but I never have any luck there
Who gives you your best advice
I always speak to dad for advice
Favourite horse – that you have ridden and would like to have ridden
HEY BIG SPENDER always gave me a great spin whenever he ran. I would love to have had a go on HURRICANE FLY
What is the best horse you have ever ridden
NATIVE RIVER (winning at Newbury below) is probably the best horse I ever ridden
You've had some great success and still only 21, which horses are you looking forward to riding next season ?
VAL DE LAW is an exciting novice chaser for Jamie Snowden this season, and hopefully i'll get on one or two more nice ones fingers crossed
What time do you get up in the morning most days and what would be your average kind of day ?
It depends on where I am riding out that morning, but generally my alarm is set between 5:30 and 6:00 am. Ride out and then go racing, and home again
Which stables do you work for or ride out at the moment
I school for Alan King on a Monday, and Jamie Snowden on Wednesdays. I also ride out for Johnny Farrelly, Colin Tizzard, Stuart Edmunds and Ben Pauling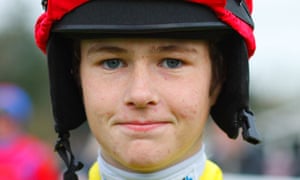 Who are your best mates in racing / the weighing room ?
We are a very friendly bunch in the weighing room so I have a lot of friends, it would be unfair to single anyone out
What's the worst part of the job !
The worst part of the job is probably the travelling. Losing rides is also very hard to take
Have you ever had any long term injuries (if so what?) and have you used Oaksey House facilities to rehabilitate ?
I broke my humerus a couple years ago and my collarbone early in the summer so Oaksey House has been brilliant for things like that and even small injuries, it's invaluable to us
What hobbies or sports do you like to watch or play away from racing ?
I play a lot of Golf in the summer with the lads. I like watching most sports apart from Formula 1
Favourite food and drink
I live right next to a great farm shop which sell great meats so I enjoy cooking a good steak. Washed down with a nice glass of Merlot wouldn't go a miss
Favourite TV Film
I got really into Peaky Blinders on Netflix, and anything comedy really!
Music
I listen to all genre's really, get plenty of time to listen to them all in the car
Which course would you like to ride a winner at this season
It's an obvious one but the festival is where we all want to get a winner
If you were put in charge of racing for one day what changes would you make ?
I think stable lads should be better looked after and jockeys travel expenses should be looked at but us jockeys aren't a very intelligent bunch so most of us just go with the flow haha
What are your ambitions for the near future
Just to keep improving and make a good name for myself, also keep trying my best for my trainers and owners
Can you give readers a horse to follow for the rest of the season
VAL DE LAW is one I'm looking forward to, he is still a novice and was ruled out last season, if everything goes according to plan I think he could win a nice pot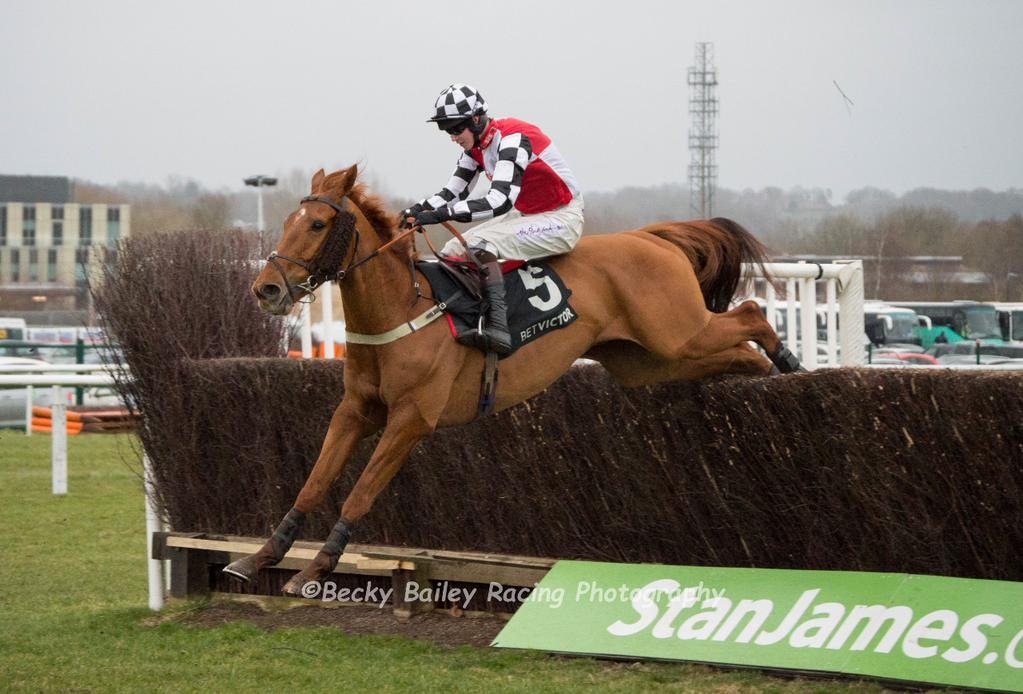 My big thanks to Brendan for giving me his time for this interview which i hope you've enjoyed and best of luck to him for the new jumps season