CALLUM BEWLEY
The latest in my series of 'RISING STAR' jockey interviews sees me talk to Scotsman Callum Bewley, who is enjoying his best season yet with 19 winners (as at 18.3.18) and recently enjoyed his biggest success so far winning on ITV at Haydock aboard DONNA'S DIAMOND for Chris Grant in the Rendlesham Hurdle. The beautiful grey gelding went on to give him a great spin at Cheltenham Festival last week in The Stayers Hurdle until weakening after the final bend at massive odds of 66/1
Name: Callum Bewley
Date of Birth: 21/08/94
Birthplace: Scottish Borders General Hospital
When did you first ride: My parents had me on a pony by the age of four
How and when did you get into racing: My parents always had 1 or 2 horses in training and I got going riding out around the age of 13. My first ride was on a schoolmaster called WINDY HILLS, who I was kindly given by Nicky Richards and managed to steer him round on my 5th attempt to win round Friars Haugh ptp, near Kelso.
First winner under rules: 13 Feb 2013 KNIGHT WOODSMAN at Musselburgh trained by Mike Smith (in an Amateur Riders Handicap Chase beating into 2nd place a certain Nico de Boinville)
Best winners: I've had a handful of good winners and it's hard to single any out but winning the Highland National (at Perth 28 April 2017) on BORIC for Simon Waugh and Mrs York was definitely very satisfying. MIRSAALE has been a thrill to ride for Keith Dalgleish and his owner Jimmy Fyffe and i have been aboard for two Class 2 handicap hurdle wins at Kelso since the turn of the year. This of course has been topped when winning the Grade 2 Rendlesham at Haydock on DONNA'S DIAMOND for Chris Grant. He's such a dude !! He's a relentless galloper and has a massive heart !!
What would you be doing now if not a jockey: If I wasn't a jockey I wouldn't know what I'd be doing !
Who do you work / ride out for: Keith Dalgleish holds my licence. I also ride out for Chris Grant (below), Harriet Graham, Jim Goldie, Lisa Harrison and Simon Waugh when I get the chance
Describe your average day: Average day would see me up for half 5 depending where racing is but usually in at Keith's for half 7 as many lots as I can get out depending on racing and then make my way there. Once I'm done racing i would head home and try to chill watch a bit of TV. I'm usually very early to bed !
Heroes/idols you look up to or take advice from: People I look up to – Brian Harding is my jockey coach, he's a big help to me as is trainer Chris Grant who has helped me a lot. There's lots of very talented riders around but Davy Russell would be somebody I'd try to watch as much as possible
Strengths/Weaknesses: My weaknesses for me are my finish, I'd like to keep trying to improve on it. Strengths, I love riding over fences and I think rubs off on some horses and also I'm very patient and try to let things happen around me as best I can
Favourite horse you've ridden and would like to ride: There's a few !
Best/Worse part of job: Worst part of the job is the driving, also I have to watch my weight as I'm tall enough. The best part is riding winners ! Can't beat it !!
What racecourses do you like best to ride or any you don't: Perth as i've had a good bit of luck around there
Which course would you like to ride a winner next that you haven't won at: I'd love to get a ride over the National fences at Aintree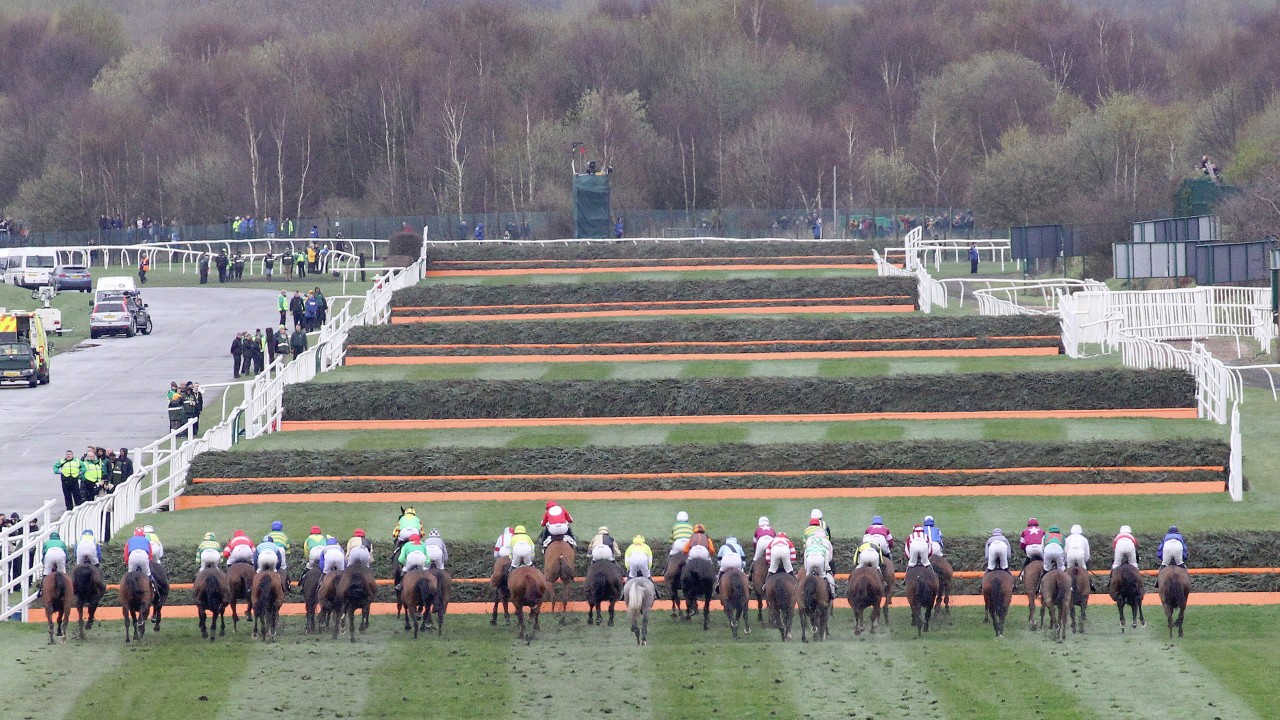 Best mates in racing/weighing room: I get on well with a lot of lads in the weighing room. I'm good friends with Johnny England, known him a while now, but I suppose I sit next to Grant Cockburn and Jamie Hamilton, i've known them a long time and are good lads
Food/Drink: I love a good steak, also I like to go for a Thai when I get the chance
Hobbies: I enjoy running but mainly I like to try catch up on football and rugby union
Any strange or embarrassing moments in racing: I'd say there's probably a few but one that stands out was when i fell off at the start in a Hexham bumper; from what I can remember I don't think he done much wrong !!
Ambitions for next few months: Last season I had my best year with 21 winners. I'm on 19 just now but I'd like to try to beat that this year if possible if all goes well
Horse to follow: I've been very lucky to ride some nice horses this season. One horse that stands out is AYE RIGHT trained by Harriet Graham (Callum was aboard when he won his bumper at Carlisle before finishing a fine second on hurdle debut in January at Kelso). The horse was entered to run tomorrow but more snow has sadly meant the meeting is off
My thanks go to Callum for his time given for our chat and wish him well for the rest of the season with hopefully some nice rides to come at the likes of Aintree and Ayr with any luck