GAVIN ASHTON
My latest 'RISING STAR' jockey interview is promising youngster Gavin Ashton, who got off to a flying start to his career winning aboard three of his first five rides
Name: Gavin Ashton
Date of Birth: 31/8/1996
Birthplace: Oldham, Manchester
How did you get into racing:
I got into racing when I was on a football academy course at Manchester City. While I was there I worked part time as a chef in a pub and one day when I was pouring a drink, the racing was on TV and someone said "Gavin you would be the right size for a jockey" so I said "if I knew how to get into it I would give it a go". From there they told me to go to the BRS (British Racing School), so I applied and a year later I was there on a 14 week course and have never looked back since !!
What age did you first ride:
3 years ago when aged 19
When was your first actual race ride and where:
ALTERNATE ROUTE 2nd at Lingfield on 20/12/17 and that was for the boss Sir Mark Prescott
What are your strengths and weaknesses:
Strength is that I have come from a sporting background so I am very athletic and can handle pressure and have good muscular strength. My weakness is probably technique but I work hard on that every night with my jockey coach, Michael Tebbutt.
Which stable do you work for or ride out at the moment:
I currently work for Sir Mark Prescott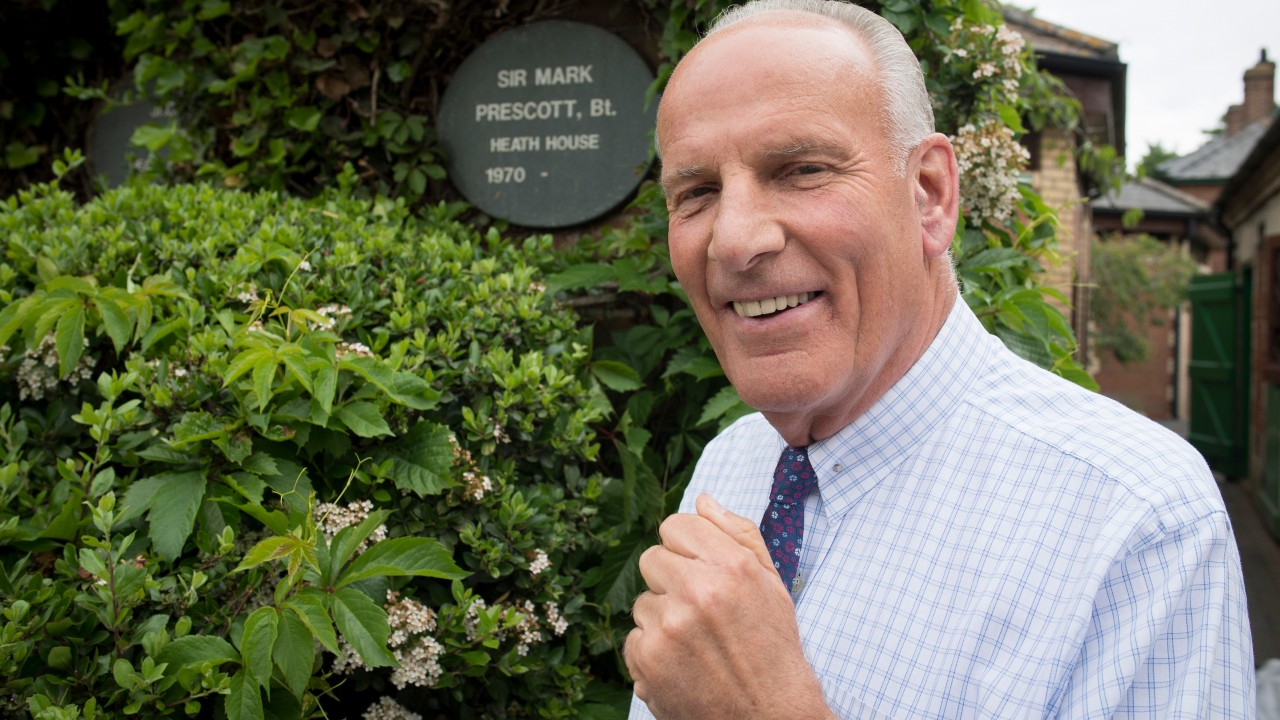 Who were your jockey idols you look up to or maybe base yourself on ?
Kieran Fallon and Ruby Walsh
What & when was your first winner:
My first winner was on 23/3/18 HARMONICA at Lingfield
Which would you regard as your biggest win so far:
My biggest win was possibly for the boss up at Ayr on TIMOSHENKO in a handicap. This was the second of a run of five wins he racked up.
Which racecourses do you like / dislike and why:
I love all Scottish tracks! Have had great luck up there and in my first 2 rides up there at Ayr (below) and Hamilton Park I rode 2 winners then rode a 3rd and a 4th on my second visit to Ayr so have 50% strike rate up there and I just enjoying going up there.
Who gives you your best advice:
Without a doubt my best life advice comes from my parents! But I also always get expert advice from Sir Mark Prescott, without a doubt he is the best person to go to for any advice at all!
Favourite horse: (That you have ridden and would like to have ridden):
Without a doubt my favourite horse is Bath and Tennis, a filly I used to look after and who I was lucky enough to ride against in a 3 runner race she won at Bath. I am a big fan of Willie Mullins, so other favourite horses of mine are Faugheen (below) and Annie Power
What is the best horse you have ever ridden:
Best horse I have ever sat on was the day I got to ride Marsha back from the gallops haha, but actually in a race I would say the best horse is Harmonica who has ran in listed races.
What time do you get up in the morning most days and what would be your average kind of day ?
4:30 wake up 4:45 stretch and check racing 5:00 start work and muck out 6:00 tack up first lot 12:00 finish morning stables 12-3 watch racing do jobs and train sometimes 3-6 evening stables 6-7 see my jockey coach 7-9 gym 9-10 light snack food and bed
Who are your best mates in the weighing room ?
Best mate in the weighing room is Cieren Fallon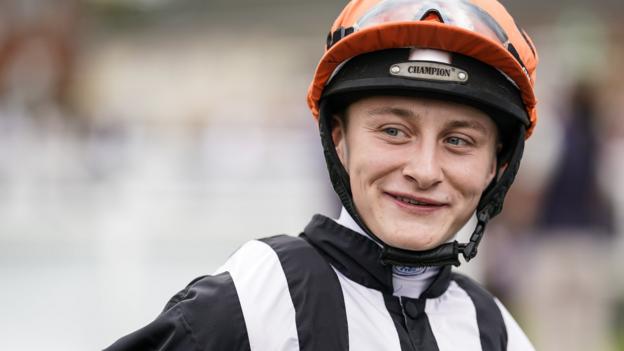 What's the worst part of the job:
Worst part of the job has to be mucking out with muck sacks.
What hobbies or sports do you like to watch or play away from racing ?
I absolutely love all my sports! I am a huge Manchester United fan and always have been, follow them very passionately! As a hobby I currently work part time at weekends and in some evenings at a restraint called 'The Kentford' just outside of Newmarket and I am a chef there and work some shifts front of house. I do this to keep myself busy and to take me away from racing and clear my head
Nickname:
My nickname would be lizard (I have a very long tongue)
Favourite food and drink:
I love what I have for breakfast every morning which is chopped up avocado on brown sliced bread with sliced tomatoes but also love a curry!
Don't really have a favourite drink but I like Rubicon
Favourite TV and Film & Music
Don't really watch TV much but I am a massive film fan and have an endless number of favourites from The Lion King to Shawshank Redemption or Lone Survivor to The Hangover
Which course would you like to ride a winner at this year:
I would love to ride a winner at Ascot
What differences if any do you find when riding on different extremes of going conditions between turf and all-weather tracks apart from obviously the weather:
I take each race with its own conditions so don't really see the differences when your riding to the conditions
If you were put in charge of racing for one day what changes would you make:
I would try and change the bad habits of jockeys! I feel the industry could learn so much from other sports such as the likes of football and rugby
What are your ambitions for 2019:
I want to have ridden out my 7lb claim this year!
Many thanks to Lizard Gavin for his time !
A very enthusiastic and exciting addition to the apprentice ranks and we wish him well for 2019 and beyond.