JOEY HAYNES
April 2016 
My latest 'PIGEON RACING' interview sees me chat with Joey Haynes, who is based in Middleham with Karl Burke
You can FOLLOW Joey on TWITTER @Haynes_joey
Date and Place of Birth
4 August 1994 in Oxfordshire
Who inspired you into racing and when did you first realise you wanted to be a jockey?
Since the age of four I wanted to be a jockey. My Mum was an eventer for GB and I got to do some showjumping. I left school at 15 to join Andrew Balding where I rode two winners before being asked to join Karl Burke as an apprentice
KARL BURKE
Where are you now with your career and who do you ride out for in an average week ?
I have been with Karl for some time now and have had approximately 120 winners. I rode out my claim last summer on my 95th winner, JAY KAY (pictured below) who I won on four times in five weeks. I like to see myself as one of Karl's main jockeys now behind Dougie (Costello), and ride out three or four days a week. I also ride out where I can including for Jo Hughes, Phil Kirby and Ben Haslam
What are your strengths and weaknesses
I like to think I always ride to instructions but always looking to improve on all aspects of race riding
Who are your jockey idols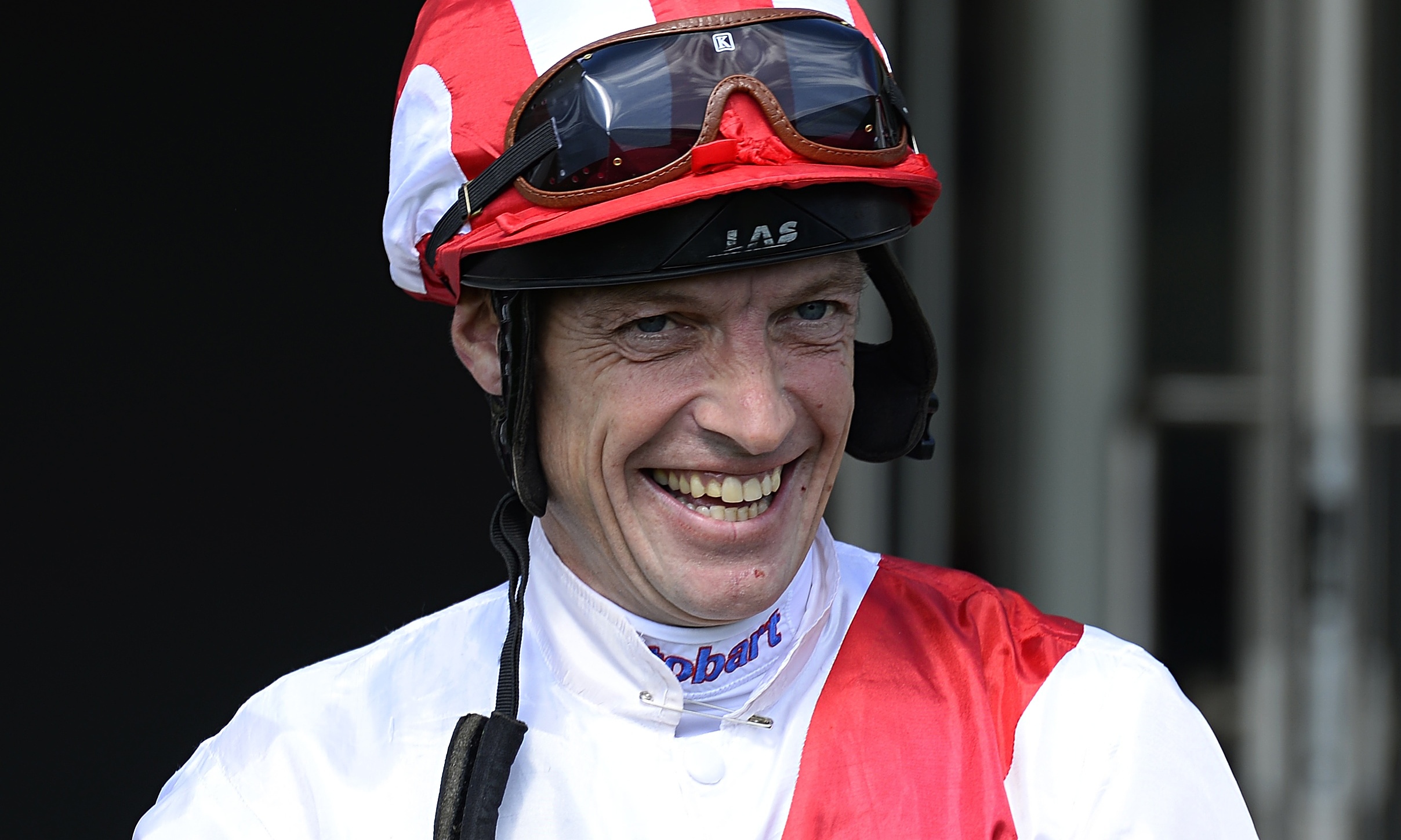 Richard Hughes and Ryan Moore
Who gives you your best advice
Apart from my Mum I get great advice from the older Northern lads such as Paul Mulrennan, Phil Makin and Dougie Costello. Also I've had lots of advice from trainer Eric Wheeler. I've also learnt a lot helping Gary and Craig Witheford breaking in yearlings
First ride & first winner
7 March 2012 TARTAN TRIP at Kempton was my first ride, and also for Mr Balding was my first winner BREAKHEART 28 November 2012 again at Kempton in a hands and heels apprentice race
Favourite horse and one you've ridden
JAY KAY certainly became a favourite last year as we racked up a four-timer in Scotland (3 wins at Ayr + one at Hamilton) in the space of five weeks but my favourite horse was TRIXIE MALONE (pictured below), now retired, I won 7 on her and she's blind in one eye, also BARON RUN, who won 5 at Hamilton
Favourite racecourses
York Kempton and Newcastle have always been good to me. I also like Epsom where I enjoy the challenge of the undulations and have done quite well there
Least favourite or unlucky course
Catterick and Wolverhampton where I haven't ridden many with real chances
How do you like and compare the All-weather surfaces
I love riding at Southwell as they go at a strong pace generally and can ride a true race. Wolverhampton seems to be quicker but not recently so can be hard to judge. Lingfield and Kempton are standard and especially the latter because of the cutaway gives everybody equal chance
What time do you get up in the morning
5.15am is my usual alarm time ready to ride out
What's worst part of the job
A lot of people say the travelling, which can be true, but I quite like it. Nothing bad about the job (That's just too nice Joey !)
What hobbies or sports do you like away from racing
There isn't a lot of time for other sports but I do enjoy clay pigeon shooting
Favourite food and drink
I'm lucky with my weight and can eat fairly normally with a light breakfast of coffee and toast. I will pick at a few things at lunchtime or when at the races before having a nice Steak or Fish evening meal
Favourite TV and film
Prison Break is brilliant and I do like the Rocky films
Favourite Music
Nothing in particular really – just whatever is on the radio
Which course would you like to ride a winner at this year
Without hesitation it has to be Ascot as I've never ridden a winner there
What are your ambitions for 2016
To ride as many winners as possible. I'm looking forward to riding plenty of Karl's 2yo's as well as the 3yo's who are pretty good. It would be great if I could get to ride QUIET REFLECTION again who I won on at Hamilton last year
Can you give readers a horse to follow for 2016
I'd say Quiet Reflection or Timeless Art
Big thanks to Joey for his time and very best of luck to him for the new Flat season. I hope you enjoyed our chat !
NEXT – Cheltenham & Aintree winning jockey Ryan Hatch