The latest in my series of 'RISING STAR' jockey interviews sees me talk to promising youngster Scott McCullagh, son of top Irish jockey Niall. He came over to England earlier this summer and is based at West Ilsley Stables with Mick Channon and has already notched eleven winners so far this season. These include big winners THE NIGHT PORTER at Glorious Goodwood and LADIES FIRST at York.
Name: Scott McCullagh
Date of Birth: 9/7/1999
Birthplace: Dublin
Who inspired you to get into racing and when did you first realise you wanted to be a jockey
My father (below) inspired me to get into racing and from a very young age I was always interested by horses and  I always knew that I wanted to be a jockey
Are you related to anybody in racing ?
Well my fathers side is very big into horses Mick Kinane is my uncle, so racing is bred into me and I'm delighted it's going well so far
What age did you first ride / first race ride
I was 17 and it was the 23rd of December 2016 on a cold Friday night at Dundalk
What are your strengths and weaknesses
I don't know my strengths and weaknesses yet. I'm still learning to be honest but being positive and doing the best I can do really
Who are your jockey idols you look up to or maybe based yourself on ?
My father would be a big role model for me but I look up to James Doyle (below) as he is tall like myself and his attitude to the game is top class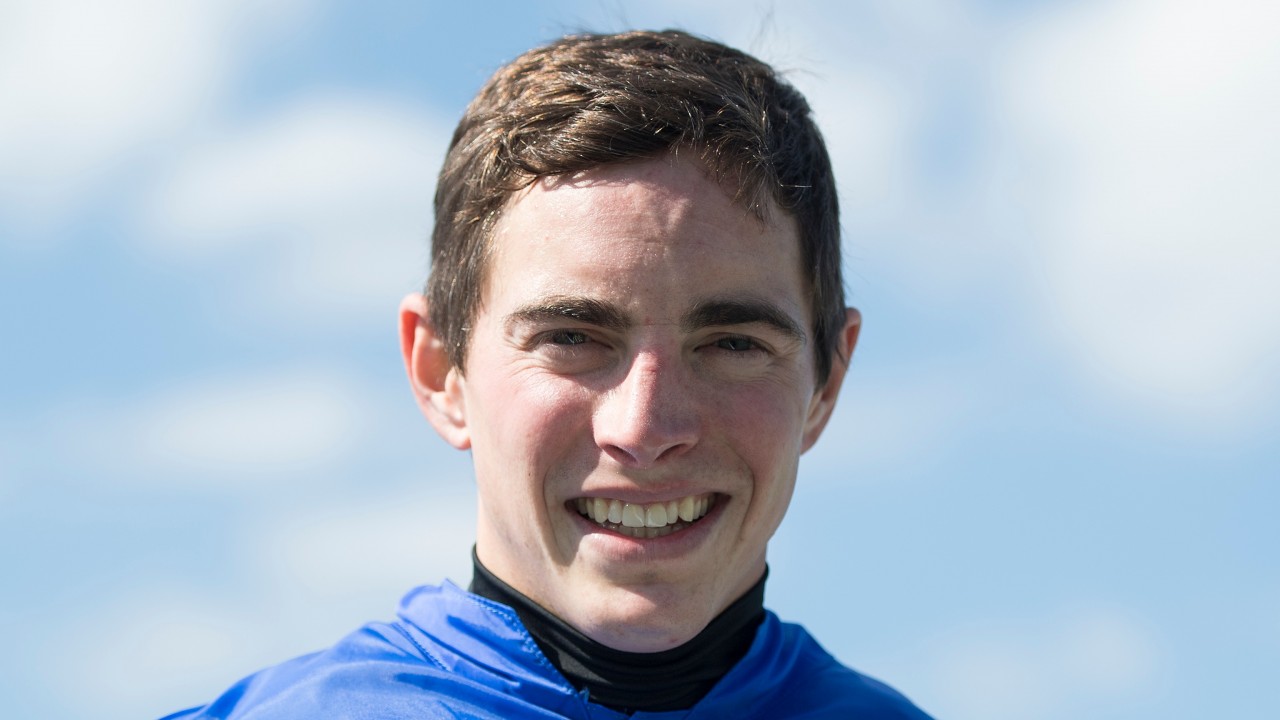 When was your first winner and where and how many winners so far approximately
My first winner was at Gowran Park for Mark Fahey on a horse called INVINCIBLE QUEEN.  I've had 12 winners altogether so far with 11 of those since I moved over here so it's going well
Which would you regard as your biggest win
The big apprentice race at Goodwood for the boss on THE NIGHT PORTER (below). I got a good kick out of that !
Who in or out of racing gives you your best advice
My father and my mates back at home
Favourite horse – that you have ridden and would like to have ridden
The Night Porter and looking at ENABLE I think every jockey would like to get their leg over on her as she looks top class
What time do you get up in the morning most days and what would be your average kind of day ?
5:30 I get up every morning out to the yard for 5:40 when I muck out my horse and tack up to be in the school for 6:20 and kick on through the morning then riding how many lots are on the day. I'd then be going racing if I was riding and if not I'd have evening stables at 4 till 6pm
Which stables do you work for or ride out at the moment
Mick Channon
Who are your best mates in the weighing room ?
I'm friendly with everyone. I be good mates though with David Egan and Conor McGovern as I know them from back home as I went to the same school as David and worked with Conor in Mick Halford's
What's the worst part of the job
No worst part about it. I love the game !
What hobbies or sports do you like to watch or play away from racing ?
Hurling football and golf. I love sport so I'd always be watching something
Favourite food and drink
Irish roast
Favourite TV and film
Power
Favourite Music
Techno
Scott after winning aboard ICONIC BELLE at Leicester
Which course would you like to ride a winner at this year 
Ascot. I'd love to ride a winner there
How do you like and compare the different All-weather surfaces/courses (if you've ridden any yet)
All pretty good they all have their differences but i enjoy riding on the all weather as it's very fair and normally the best horse wins
If you were put in charge of racing for one day what changes would you make ?
I dunno haha 😂 raise the weights perhaps
What are your ambitions for the near future 
To ride as many winners as possible and stay healthy and well
Are there any types of races you prefer as in sprints or longer distances and if so why
I like the sprints as I love the speed and when you're on a good sprinter there is no better feeling !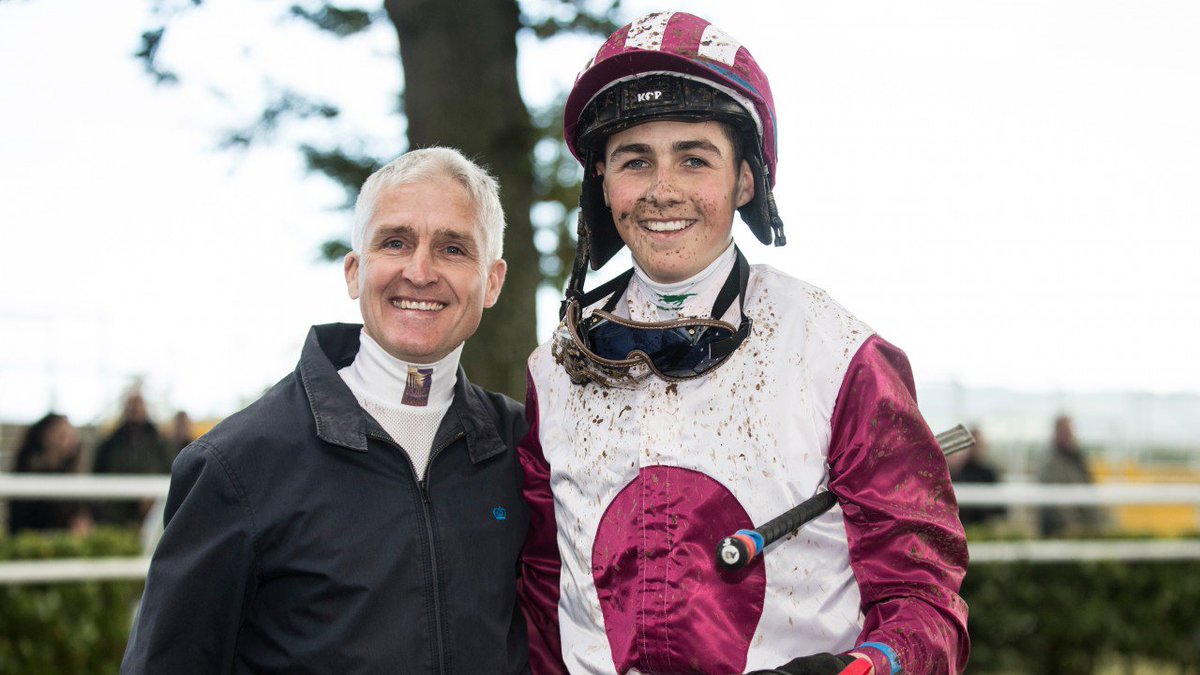 Many thanks to Scott for his time. A very enthusiastic and exciting addition to the apprentice ranks and we wish him well for the rest of the season and beyond.